Here are two examples of acceptable statements to include in your "Authority to Act", "Client Engagement Letter" or general Terms and Conditions. These have been endorsed by IRD for the purposes of gaining IRD Data Connection approval.
"[We] authorise Tax Management New Zealand Limited ("TMNZ") and Reckon New Zealand Limited ("APS") via ["you" / "agency name"] to access relevant tax information from Inland Revenue in respect of [my / our] tax obligations and taxpayer account details."
OR
"[We] authorise [("you" / "agency name")] to furnish to any third party, financial information of [mine / ours] as [("you" / "agency name")] see fit that is requested in furtherance of our business activities. [("You" / "Agency name")] may utilise the services of third parties, including tax pooling intermediaries, from time to time and as separately notified to you to manage your tax affairs. To perform the services, [we] provide these third parties with access to your data to the extent this is required to perform these services. This requires information being sent to these services providers in accordance with our Privacy Policy."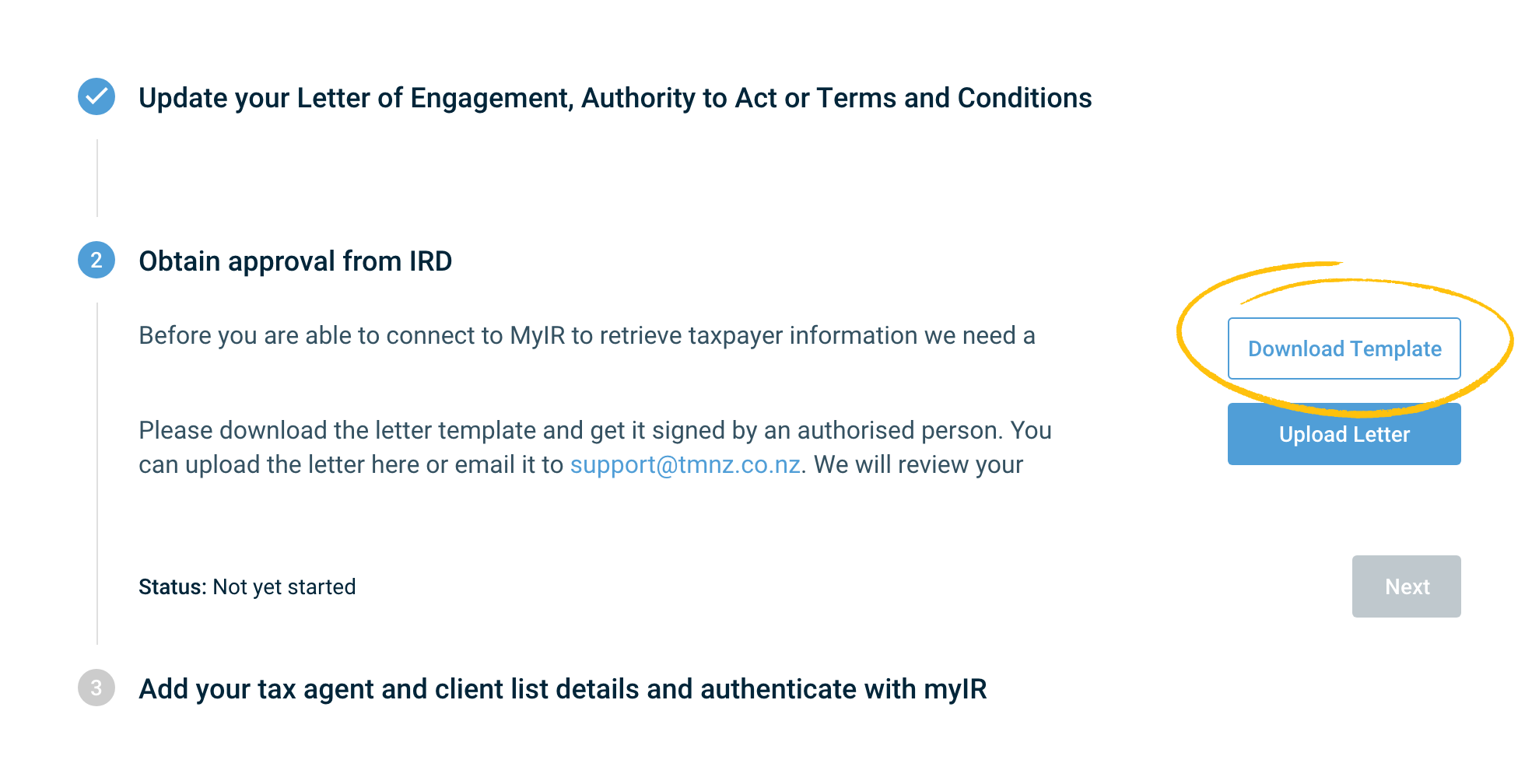 In Step 2 of the IRD Data Connection you will find the letter template to IRD where you will confirm which statement and which legal document you are using to obtain taxpayer consent.
Please note that you are responsible to ensure that you have informed taxpayer consent before using the data connection.
Was this post helpful?
We'll use your feedback to improve this information