Finding your Tax Agent ID and Client List ID
2. Once logged in, select the Tax preparer tab.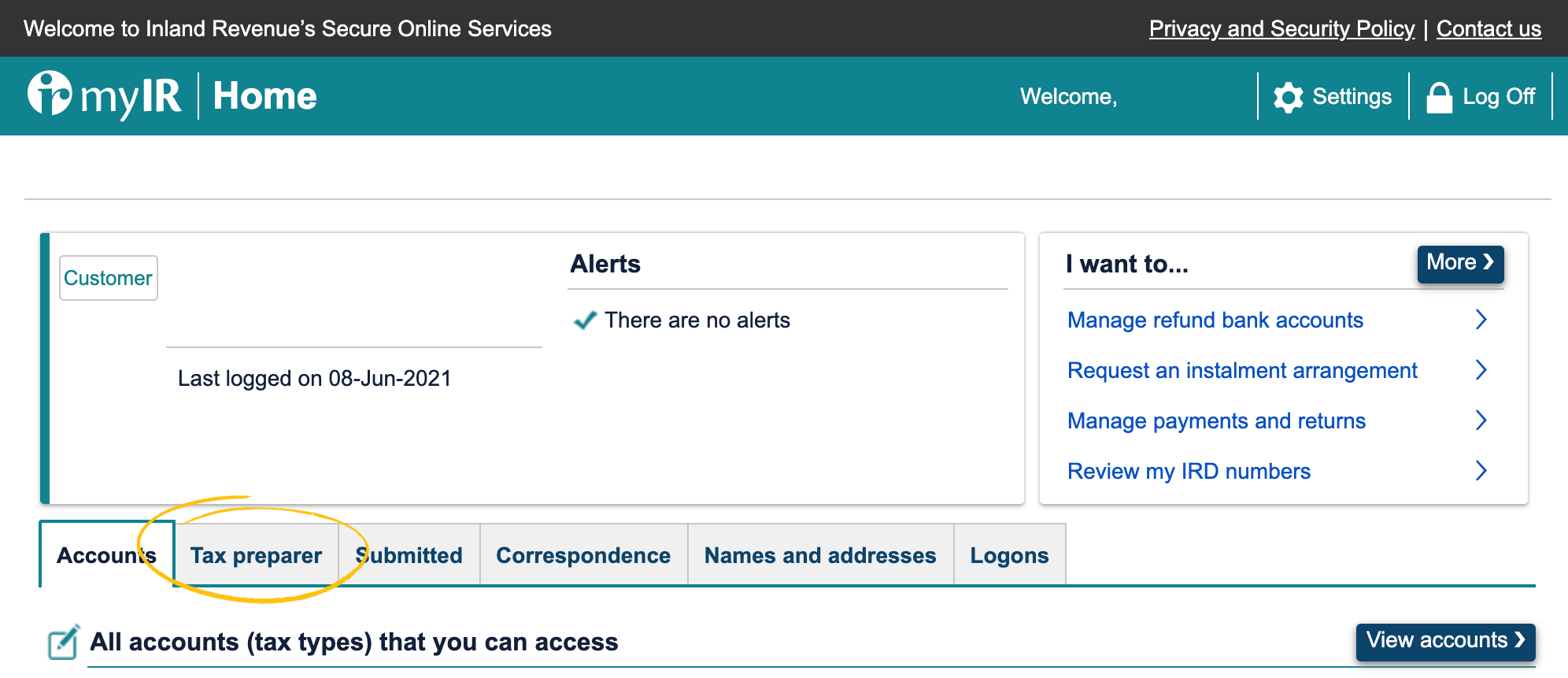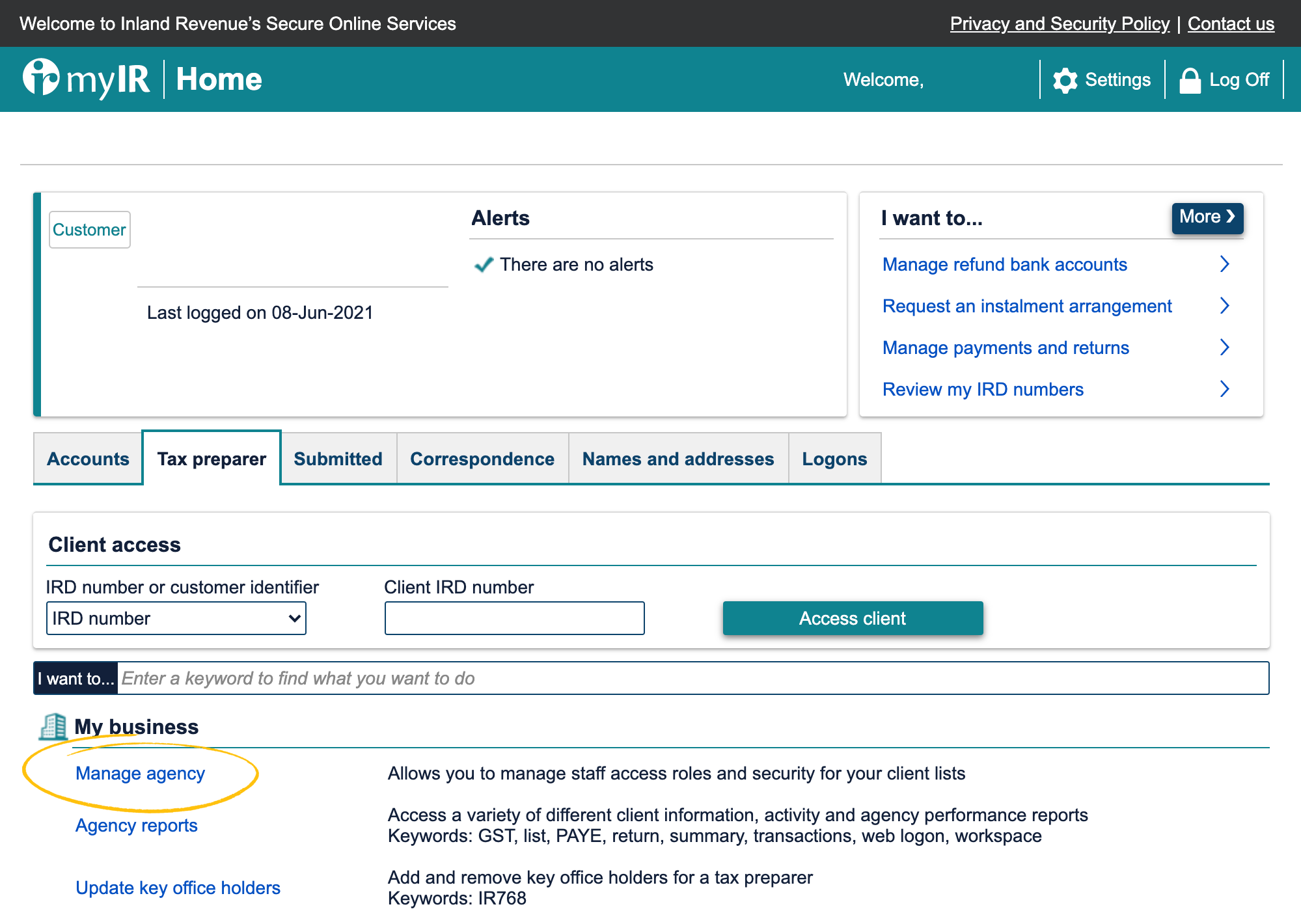 4. Your Tax Agent ID can be found underneath your organisation.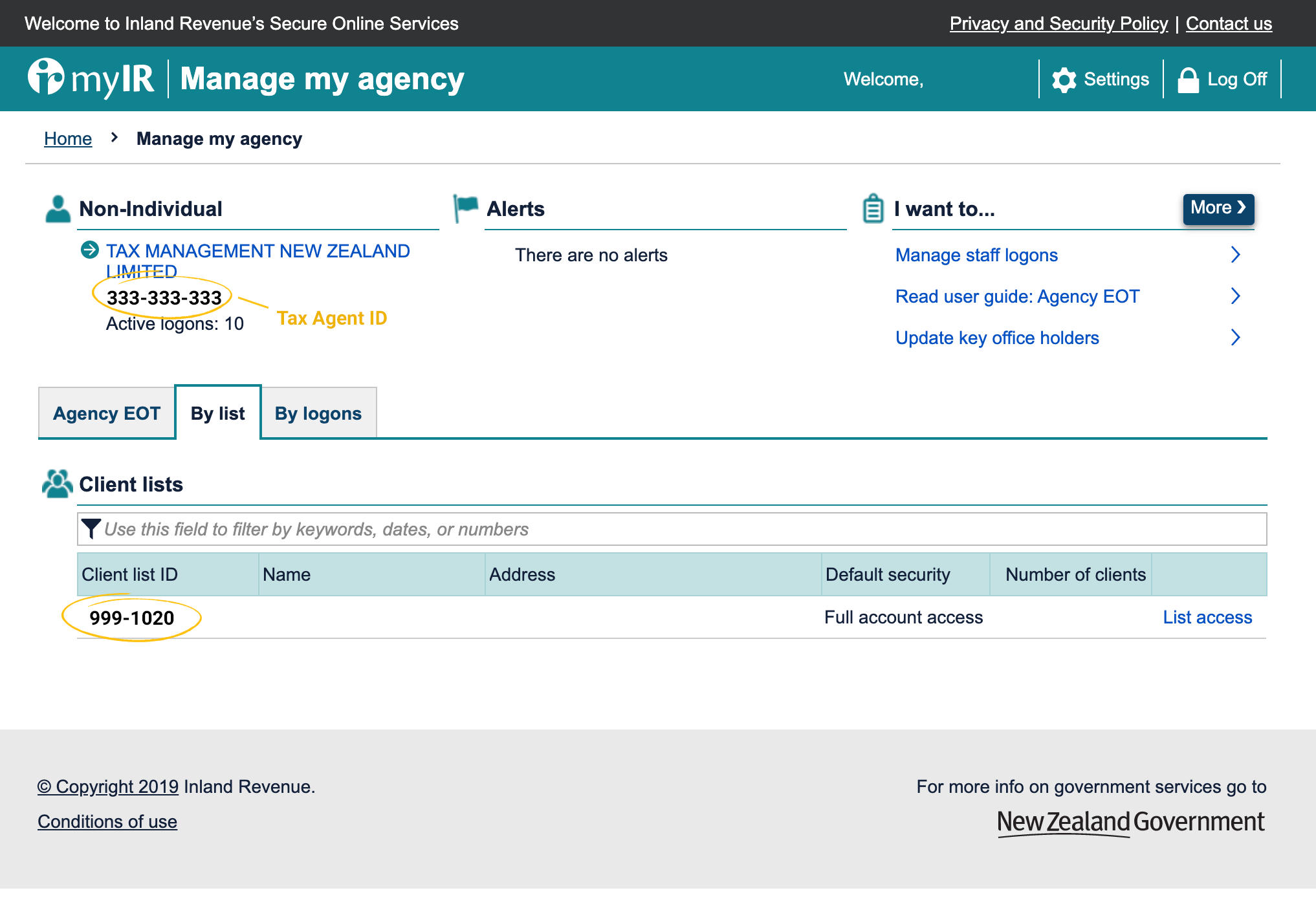 5. Return to the Tax preparer tab and then select Agency reports.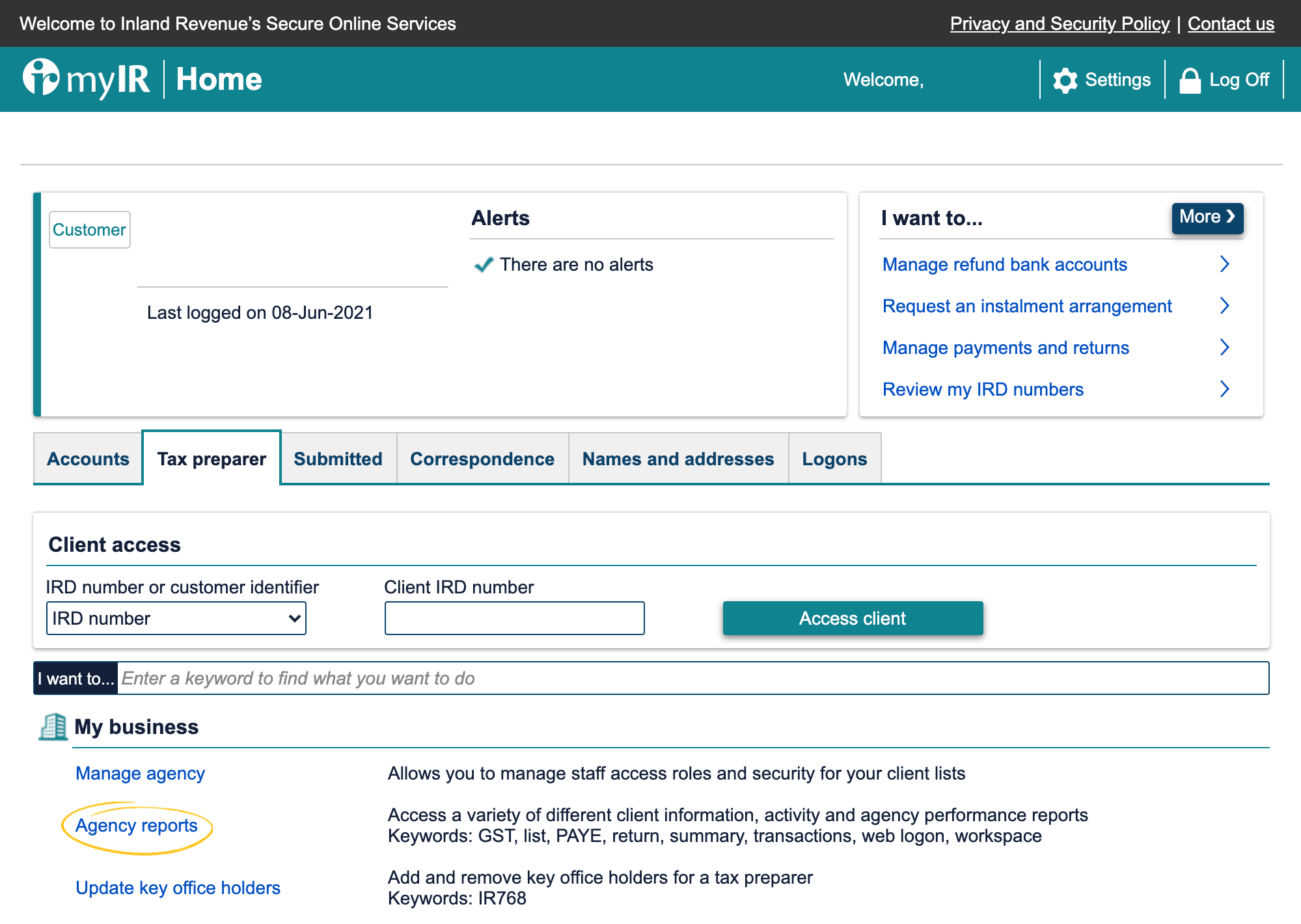 6. Select Client list report then once the client list page has loaded, select the client list you require and run the report to confirm it has the taxpayers intended for integration. The Client list id will be in the drop down selector.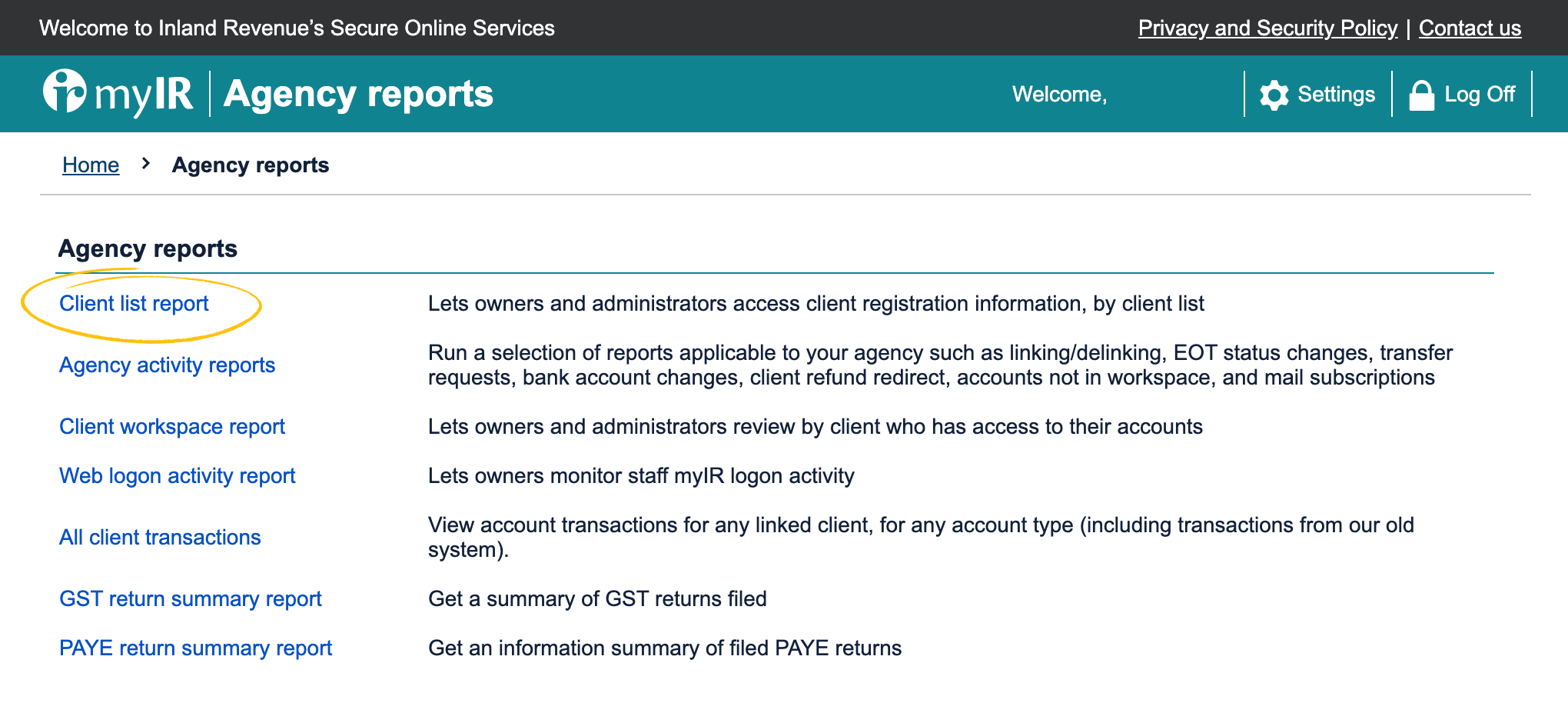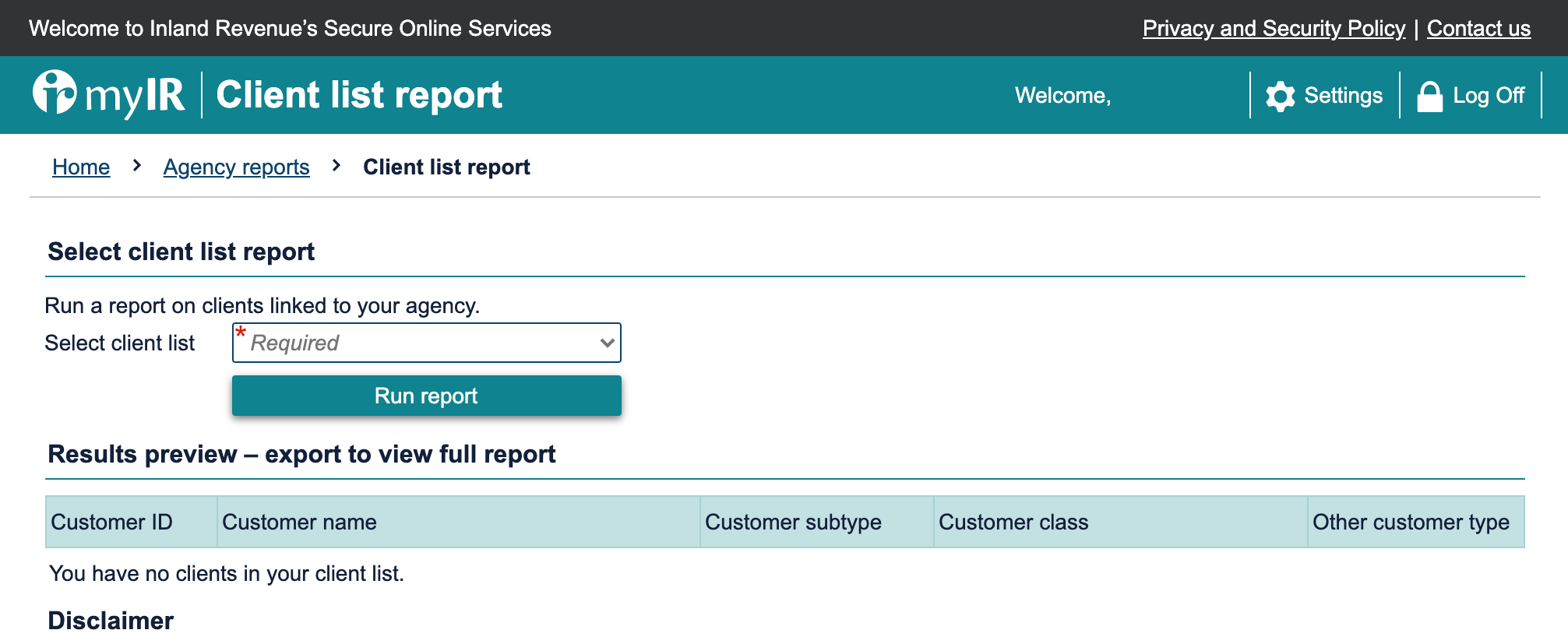 Was this post helpful?
We'll use your feedback to improve this information