When you need to defer an upcoming provisional tax payment or remedy one that is late we outline the process to create a quote and progress through to an arrangement.
We outline in this video and in the walk-through steps below.

Here is the process
1 From the dashboard homepage click on quote in the left-hand menu or via the quicklinks icon.
2 If your taxpayer already exists you can select them from the dropdown shown. You are able to enter a new taxpayer here in a few short steps. You are also able to generate a quote without assigning it to a taxpayer.
3 When a taxpayer is selected you'll see their information loads on the screen.
3 The next step is to enter the tax required at the appropriate provisional tax date. You are able to enter more than one provisional tax date liability. Click next to continue.
For an individual person, company or trust new Anti-Money Laundering regulations require tax pooling intermediaries to verify transactions.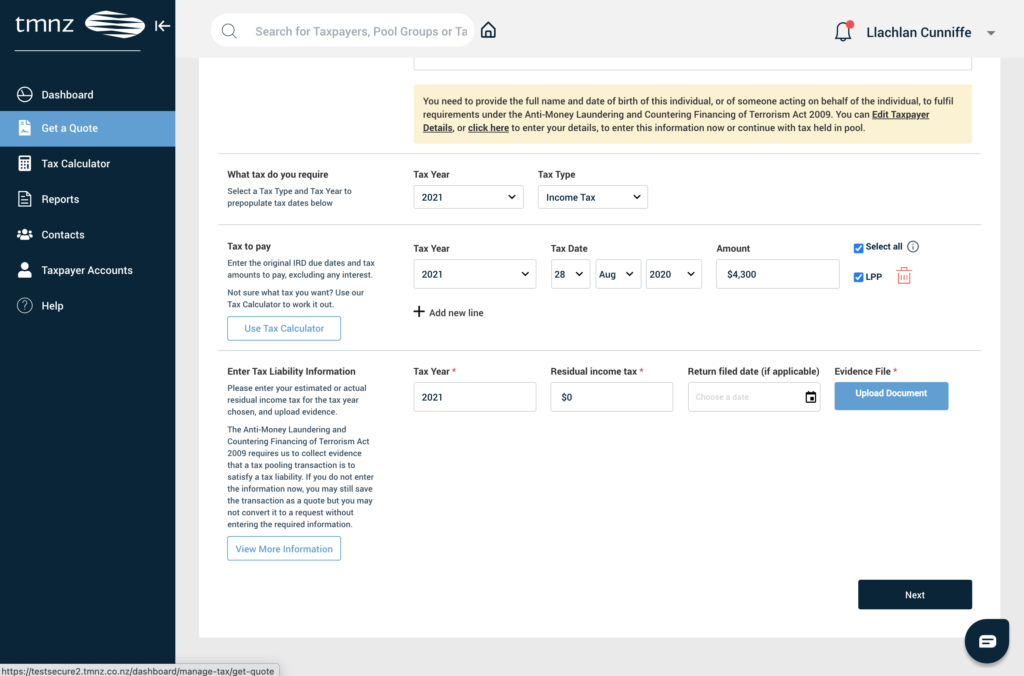 4 Select either one or multiple options to pass to your team or client. You are able to create to progress from our Flexitax, Finance or create a custom plan which includes installment options.
You are also able to present more than one payment option. Simply save the options until you or your taxpayer are ready to confirm one. To progress, only one option can be selected.
5  Here your quote is finished and you are able to save and send to relevant individuals.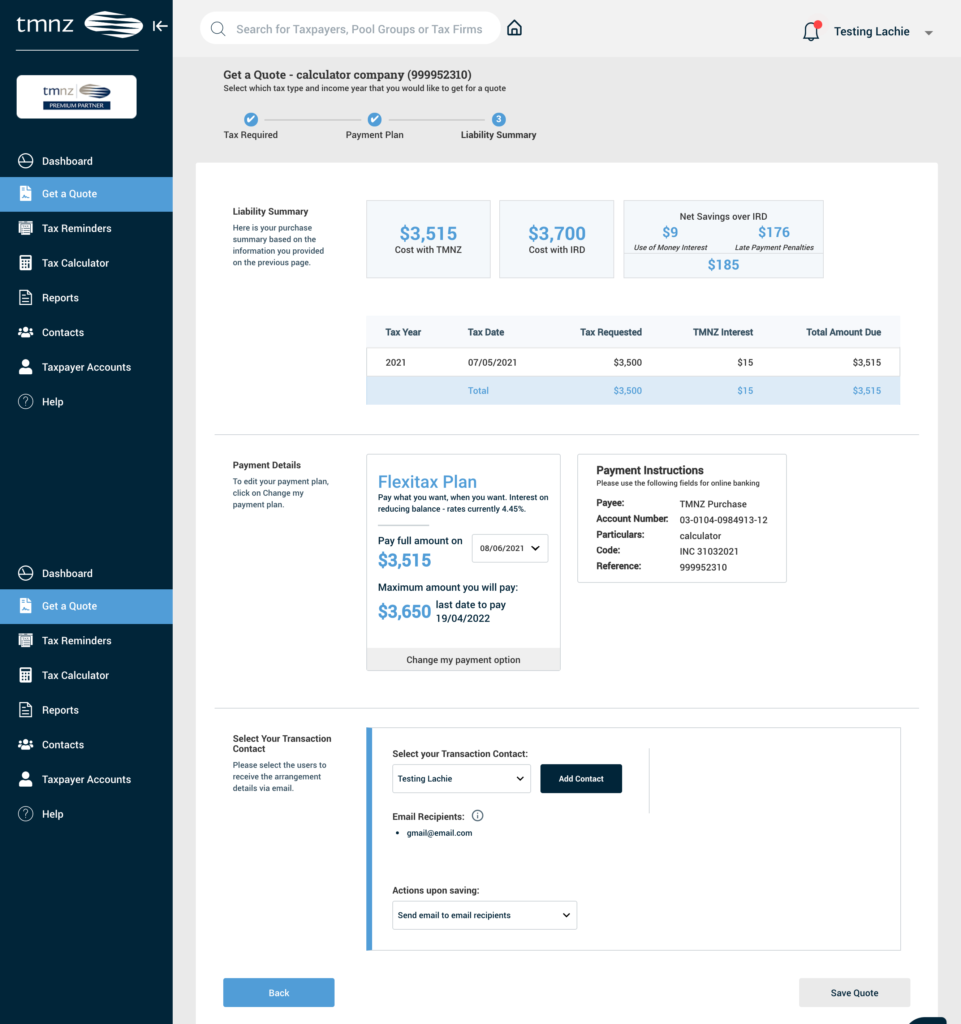 6 To confirm the quote for you or your taxpayer, return to the activity centre on the homepage of the dashboard. Once there:
Select the taxpayer from the search at the top of the dashboard
Select transactions in the activity centre
Find the appropriate quote, and at the end of the line item click the action icon and select convert to request.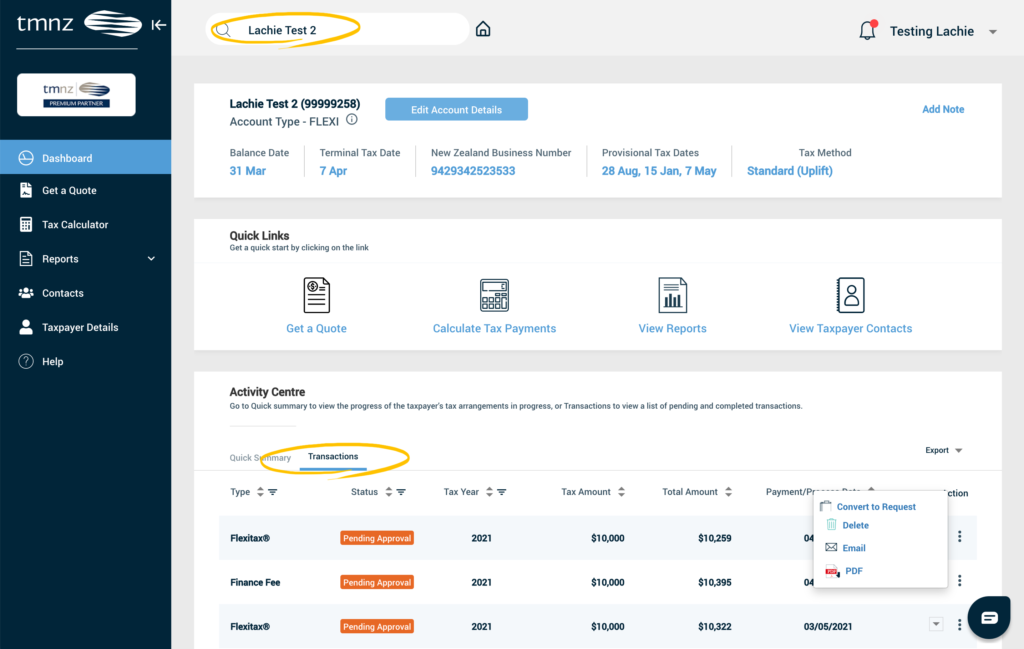 Was this post helpful?
We'll use your feedback to improve this information