Note: for this process below you'll need to have user management permission for the taxpayer.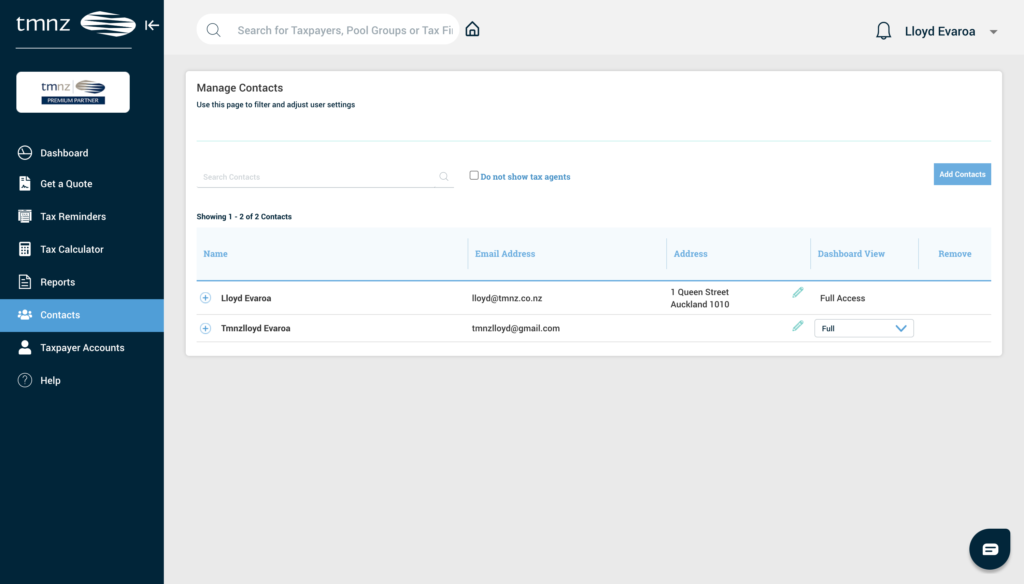 Step one. Navigate to the contacts page from the left-hand menu. You can also select add a contact from the quick links section on your dashboard homepage. Once there click add a contact, the blue button on the right.

Step two. Select the taxpayer by typing in the taxpayer name, then add the first name, last name and email address of the contact to be added. Click add contact to confirm.
If the contact is not already set up, the system will ask for a profile to be completed. Select the dashboard view and if the contact should receive a welcome email.

Once this is done, the contact will be set up and linked to the taxpayer in the system.
Was this post helpful?
We'll use your feedback to improve this information